Why us?
To make the Chinese learning more effective, you'll have the options for the teacher and choosing any materials you want or even keep your own learning style etc. All of these are possible at ShuoboMandarin.
1. You can freely choose your favorite teacher
We still believe that the best teacher is the most suitable teacher for yourself. And our teachers are all experienced teaching Chinese as a Foreign Language in Sichuan University or experienced master's degree holders major in TCFL(teaching Chinese as a Foreign Language). During your free study, you will meet different teachers, you can freely choose your favorite teacher to teach you. Or if you are not satisfied with them, you are allowed to attend other classes to find your ideal teachers.
2. Low cost of learning.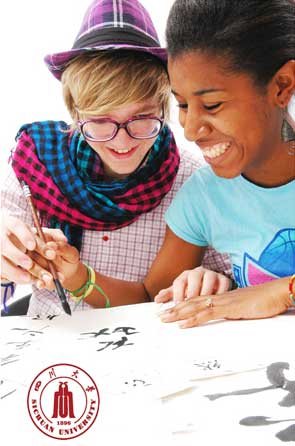 In our center, you only need to pay the low cost of learning that can enjoy the high quality of Chinese language course. Normally, our charge standard is only half of the market price. For more reference of the study expense standard, please link to:http://www.chinesesky.org/scu/102.html . And you can negotiate with your teacher to decide the final expenses.

3. You can freely choose your study materials and study time
The learning materials invovle almost all areas of daily life in China including Daily Conversation, Business Chinese, Social Conversations,and Chinese Traditional Culture or HSK etc. You're allowed to choose any of them or if you want, you can keep your own materials. We provides the most flexable schedule for you. That means you can study at anytime you are available.
4. Option for learning style.
According to your Chinese level and requirement, we will design the unique and personal study plan for you. Meanwhile you'll get a private adviser help you during the whole study process and makes changes timely for better learning. In orde to make the classes more effective and ensure your progress, the teachers will give feedback in details after finishing every class.